Services
Click Here to Read - Warning: Don't Hire Any Carpet Cleaners Until You Read This!
CARPET AUDIT
A Carpet Audit is much more than a quote. It's a formal written analysis of the wear age of your carpet, if unwanted spots are permanent or not, and suggestions to increase the life of your carpet investment. Reserve your time for a FREE Carpet Audit and receive a FREE bottle of Spot Out.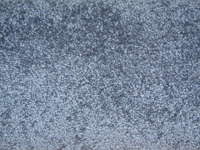 CARPET CLEANING
Professional care is vital to protecting the investment you've made in your carpet. Our technicians are certified by IICRC, which is a certification that can not be bought, it must be earned through study, experience and the successful completion of formal, written examinations. We are trained to solve tough cleaning problems like spills, stains, pet odors, and heavily soiled areas.

24 HOUR WATER EMERGENCY RESTORATION
We are certified by the IICRC in Water Restoration and Repairs. Flooding is a very stressful catastrophe's that can happen to your home. Rest assured that we can extract the water, and put your home back together again as quickly as possible. We will handle your water restoration with the greatest care, and in some cases we can bill your insurance company directly.
CARPET REPAIRS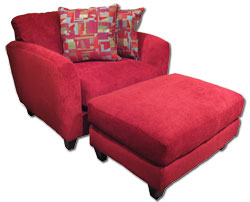 We are IICRC in carpet repairs. We are trained in stretching, patching, and reinstallation. Your carpet is an investment, don't leave your carpet repairs to uncertified technicians.
UPHOLSTERY CLEANING
Protect the investment you made in your furniture. Our methods are safe and are approved by upholstery manufacturers to meet warranty and maintenance requirements. Deep down professional cleaning removes dirt, dust, and contaminates. Your fabrics are left sparkling clean, providing a healthier indoor environment. Our cleaning solutions provide exceptional cleaning power, yet are formulated not to damage your furnishing. Click Here To See More Details!
TILE & GROUT CLEANING
Tile & Grout cleaning is time consuming and back breaking. With our superior equipment and specially formulated cleaners, we can remove the ground in dirt in a fraction of the time. We can also apply a protectant which seals the grout and prvents future spills from staining.
Click Here To See More Details!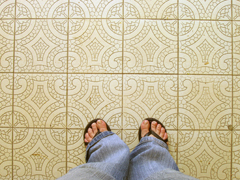 COMMERCIAL SERVICES
First Class Cleaning has provided consistent, trustworthy, high quality janitorial services to the metroplex for over 5 years. We guarantee all of our services including Janitorial, Carpet Cleaning, and VCT stripping, waxing, and maitenance plans.

DECORATIVE RUGS
Decorative rugs are an investment that adds beauty to your home. You want them to last a lifetime, and even in some cases, you may have inherited one from a family member making them an heirloom. We will thoroughly inspect your rug for areas that need special attention.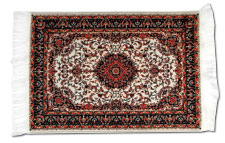 Our methods are very safe. We set the dyes, which prevents the colors from running or fading. Our cleaning process is gentle yet thorough.Your rug will be brighter and have a softer feel.
GRANITE COUNTERTOP POLISHING
Manufacturers suggest that you reseal your granite countertops every 6 months to a year, depending on your usage. We are trained and certified to clean and reseal your granite countertops so that they look new once again, and to help you maintain your investment.
STONE & MARBLE FLOOR POLISHING AND SEALING
If your stone or marble floors have lost their luster and have scratches, we can polish them and restore their shine once again. Our technicians have received extensive training and certification to restore your marble floors. From entrance ways to entire rooms, we can deliver the results that you long for.